THE SLR LIFE STYLE
MY LOVE FOR ACTIVEWEAR
15. Sep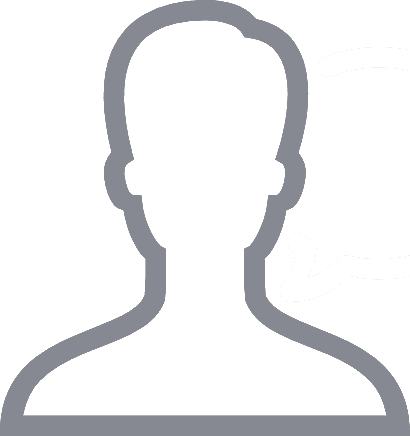 admin

Cardio
LETS TALK FASHION DARLING (said in a very posh British accent!!!)
This is one of my passions (as well as getting fit and active of course!!!) I've always been into styling outfits, following the latest trends and knowing what compliments my body. I have never actually taken up styling as a profession but something about putting an outfit together and getting that feeling of confidence and feel good vibes really is a winner for me.
When it comes to activewear it is just as important to choose your outfit wisely as it can be a big distraction for your workout if you are not wearing something appropriate. Believe me, I've test driven some new outfits before when teaching classes and it was the worst mistake ever. Lesson learnt, always give your workout wear if its new and you are not familiar with the brand a little pre wear. I either go to the grocery store in it or do errands around the home. My other reason for choosing the right work out attire and my most important reason is that if you feel good you put on a better performance when working out. Let's face it, you always want to make sure every workout counts so why not do it whilst being kitted out in your most favorite sneakers, super flattering leggings and a supportive stylish sports bra. Especially now a days too, as from a workout most of the time you'll continue your day still wearing the outfit!!! LOL (hope I am not the only guilty one of that ….)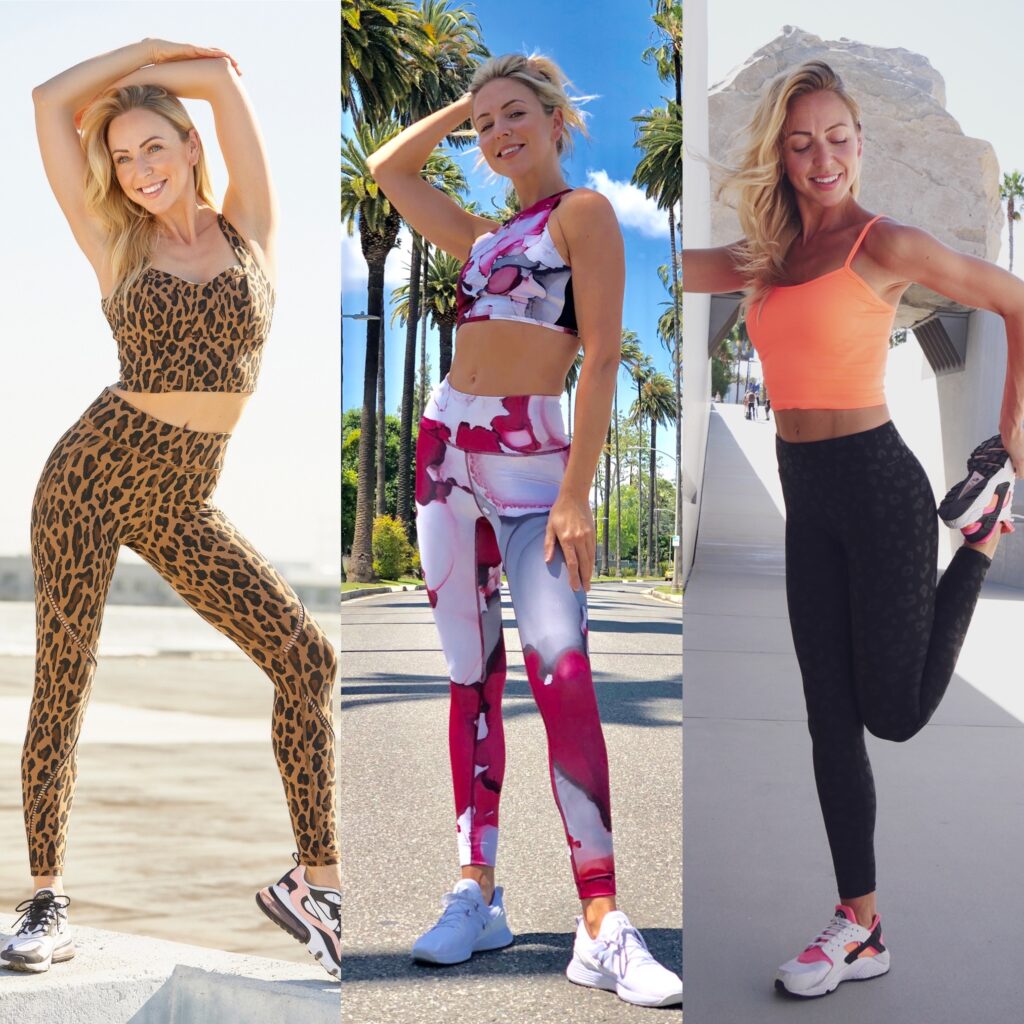 If your reading this and feeling a little freaked out about wearing a sports bra and form fitting leggings then do not panic as there is so much choice out there at affordable prices too. My main reasons for the outfits I choose to workout in are the fit and the feel! The fit of the garments is everything, I'm a high waisted legging girl thats sits comfortable in my waistline preferably with a thick waistband. The rise of the pants has to be formed just right (without revealing too much if you know what I mean…LOL) and the big tester is the see through quality, test drive this by doing a squat and if you can see through the leggings then you can guarantee they will not last you very long!!!!
The list of brands I love to wear is pretty much endless, but one of the benefits of being a trainer is not only do you live in the stuff but I have made some great connections with brands and who better to try out the products than a trainer!!! 🙂 So, that being said I have made a list of my "main" favorites that I hope you will love and give you the workout motivation they do for me.
www.reebok.com – Classic leisure wear, great for sneakers to suit different types of workouts. I'm a huge fan of the HIIT training shoes so comfy and supportive which are ideal for my Dance Body Tone workouts.
www.us.pe-nation.com – This is my absolute number one "Fitness Fashion" brand, for working out in and for hanging out in. I love the oversized sweatshirts and the outerwear for some serious fitness street style.
www.varley.com – I'm a lover of animal prints and Varley definitely does a great job of that, as well as their super soft fabrics. I love wearing this brand in the hot summer heat when I'm working out as the material feels extremely light on the skin.
www.bandier.com – Your fitness hub for an array of high end fitness brands with "fitness fashion" at its best!!! I also teach my signature DANCE BODY TONE class at their StudioB LA studio in the heart of Melrose Avenue, Los Angeles above the Bandier store. Dreams do come true 😉
www.carbon38.com – I love Carbon38's own brand especially the Takara leggings extremely flattering and stylish, I normally go down a size in these for an extra tight fit. Carbon38 is also home to many other brands DISCOUNT CODE for first time users SARAHREC50
www.fabletics.com – This is an affordable online fitness wear subscription site that often collaborates with celebrities to create some more fashion pieces (you can easily skip a month too if the funds are not available for you.) Founder Kate Hudson curated affordable styles on a monthly payment plan where you can mix up your active wear every month with styles put together for you!
It really does excite me talking about all the amazing brands 🙂 and I have only covered such a small selection. Just remember whatever works for you is the right avenue to go down. I'm here to keep you in the loop of all things that curate The SLR Life and I hope to see you working up a sweat in one of my LIVE workout classes very soon!