THE SLR LIFE STYLE
MY GO TO FITNESS EQUIPMENT
02. Sep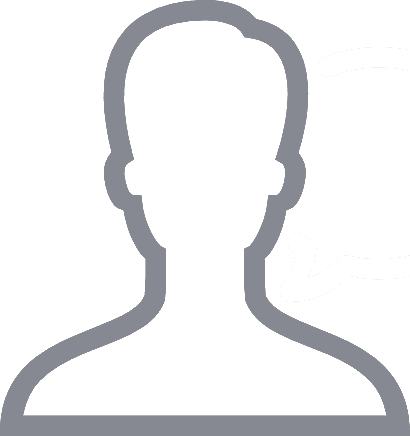 admin

Cardio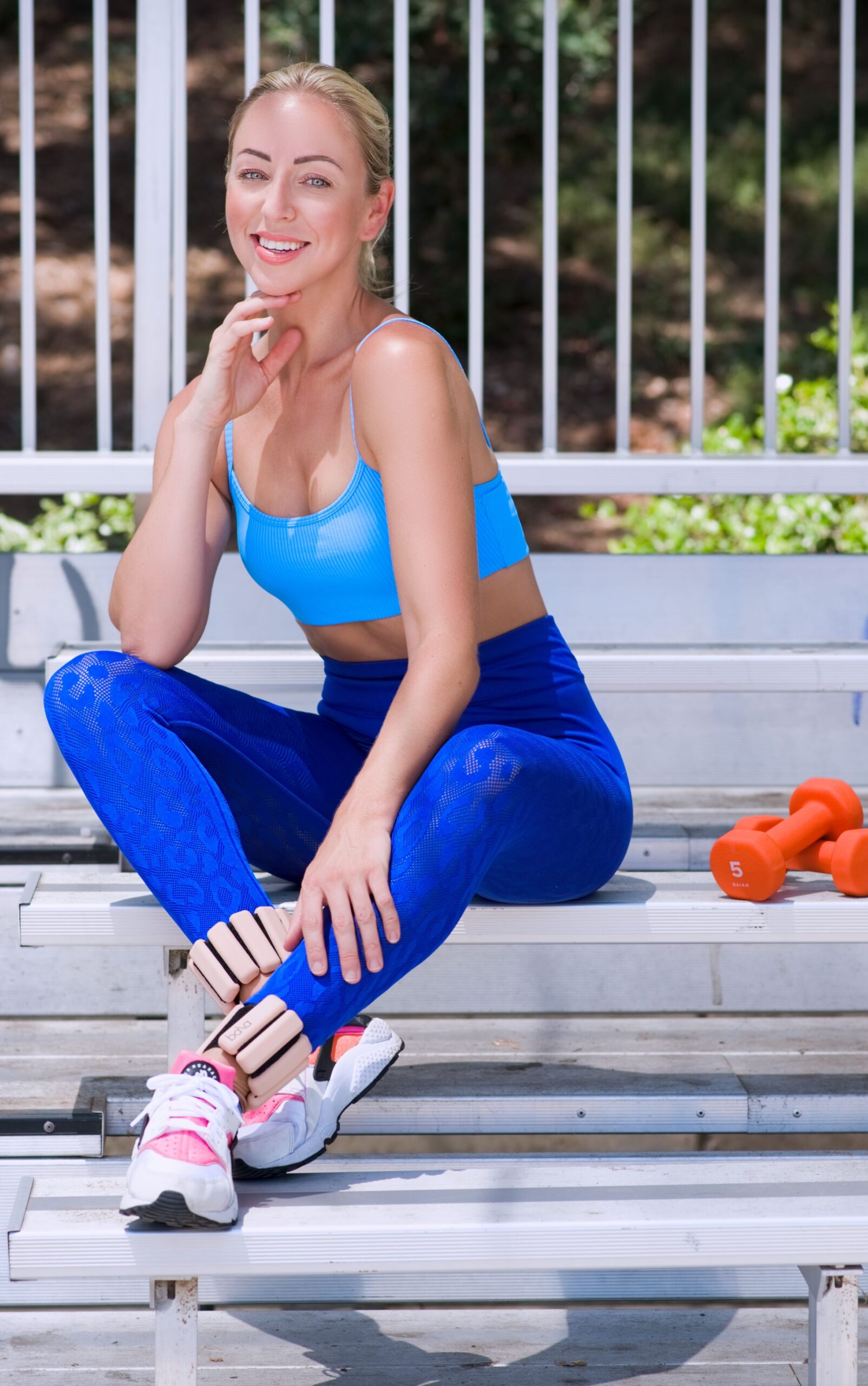 Hey guys its Sarah here and I'm so thrilled that your wanting to hear more about my 'Go to" equipment pieces. So not only do I love to inspire others to get moving their bodies with of course The SLR Life workouts (little tiny plug there LOL make sure you go to the Sign Up Page) but I also absolutely love to recommend products that I know will enhance the performance and results of a workout.
When it comes to using fitness equipment it can be a little over whelming with what items you should go for. Let's face it there is so much to offer out there, and you have to listen to whats right for you as this is YOUR body. I've tried and tested over the years a variety of hand weights, mats, gliders etc… so here I want to recommend my absolute fave pieces that you will see me using in my subscription videos and that I confidently know you will also love! PLUS they are extremely stylish too 😉
First up hand weights… well in this case wrist weights that can also act as ankle weights ( once you get to know me you will certainly know I'm a huge lover for ankle weights ) I'm totally obsessed with the brand BALA, this Los Angeles based company is the best fitness fashion accessory that not only you can add these funky bangle style weights to your wrists or ankles BUT you can also be the absolute fashionista and wear them during your every day to day activity! Thats right I often wear mine to walk the pups / grocery shop/ hang out with friends, and they are such a conversation starter too LOL.
These fabulous low impact weights come in a variety of eye catching colors and the sizes ranges between half a pound and two pound. You might be thinking "what small weights" HOWEVER these smaller sizes help strengthen tone and fire up the smaller muscles especially when incorporating a slower controlled movement. The BALA bangles definitely give that extra burn to my Body Tone and Dance Body Tone workouts (I know you will want to thank me later….)
I always like to treat my fitness community, so grab yourself a little discount at : https://www.carbon38.com/designers/bala-bangles using my code SARAHREC50 first time sign ups to this online store benefit from this and I'm pretty sure you will find yourself checking out all their amazing fitness wear too!!! HAPPY SHOPPING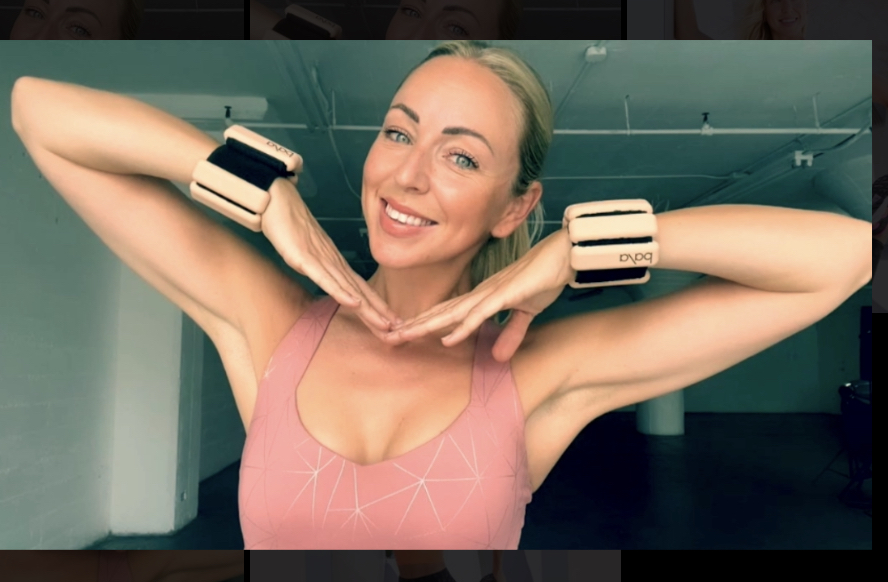 Let's talk yoga mats. Stereotypically they are usually rectangular in shape, you roll them up they have relatively good cushioning but obviously depending on the price you pay for the mat you can either get something as thin as paper or a mat thats far too spongey!
***NEWS FLASH*** you have to try my favorite mat from Babe Plus Co (IG 🙂 babe.plus.co) I was first introduced to this company by one of my very good clients (IG @sweat.diaries) as she was already using the mat in my Body Tone classes and I absolutely fell in love with the colorful design. I was then introduced to Ginee the founder of Babe Plus Co and a beautiful working relationship was created!
There are so many pros to this company and when I find something I love I am definitely a creature of habit. First of all I love to support small businesses and even more so women owned companies too (#GIRLPOWER) and all of this before I've even spoken about how great these mats are. They are made out of vegan suede with a super secure rubber bottom that doesn't slide on wooden floors…. The fun designs give your workout a colorful feel and they double up great as a beach mat!!! The 5mm thickness gives comfort when working out on extremely hard flooring, and I love the Reuleaux shape for that stand out from the crowd style. This brand is full of positivity and encouraging others to get fit and active and I'm hugely thankful to Ginee for all of her support towards The SLR Life.
DISCOUNT TIME 🙂 use my code SLRLIFE for an amazing 25% off their site!!
So, I'm still going to continue my LOVE for Babe Plus Co as they also have the best booty bands too!( Don't forget you can use the discount for the bands too!!!)
When it comes to resistance bands I am all about the type of fabric that is used. The Babe Plus Co bands are strong, durable and the best part is the thick fabric with the inner siliconed taping that provides a confident workout without any distractions!! When I say distractions I mean bands that slip and slid down the legs, fabric that feels like they could break any moment etc… not the most ideal scenarios when in fitness mode.
As always, Babe Plus Co has brought the fun out yet again to these "go to" bands with the creative stylish designs and colors that make them different from the rest. They cater for every fitness enthusiast with the different resistance strengths to suit everyone, and I guarantee these will take your workouts (The SLR Life style) from strength to strength!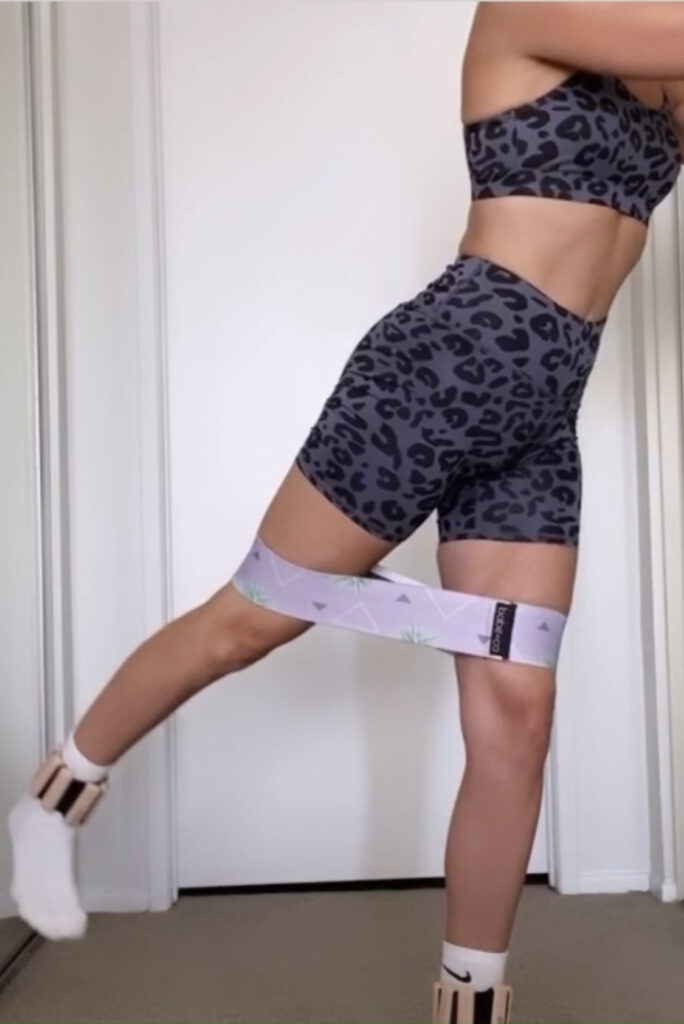 One thing I always like to encourage clients when using these types of bands is to keep it controlled. Making sure that you as the user are in charge of the band and not the other way round. This mind set will provide a more successful outcome as well as provide a calmer sensation when firing up your muscles. By using your strength and not the momentum of the movement you will definitely be on the right road for a stronger sculpted physique.